We are privileged and proud to serve as counsel in a pro bono capacity for a number of prominent and worthy public service organizations. We handle many aspects of the day to day legal and tax operations of these organizations.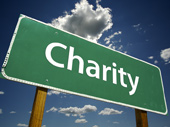 We serve as pro bono advisors for the following organizations.
Hatzalah

Israel Burn Camp

Joles Stichting in Israel

Esso de Vries Stichting in Israel

Dave is a board member for The Penn Club of Israel and the Cleveringa Lezing in Israel. He serves as a member of the appeal committee for Maror monies in Israel and is a Penn Alumni's Secondary School Committee Member.